Hey Folks!
New Year is starting pretty well for us. After releasing our new Video Clip, we're ready to hit the Road again!
At this Point we're very proud to announce that we are taking part of this Years Metal Days Festival in Slovenia. Most of You will know this Festival allready, but for those who not…
C H E C K  I T  O U T !!!
http://metaldays.net/News/232/Sapiency-Tomorrow-well-dine-in-hell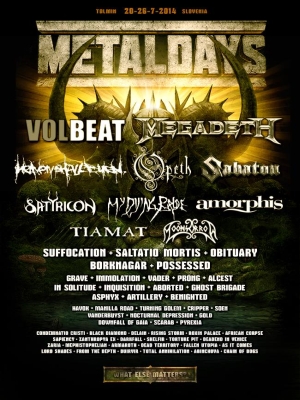 It is more than a Festival. It is the ultimate Metal Holliday, you ever wished to be part of it.
We hope to see many of you Guys out there, to have a great time together. See you there!
CHEERS
S A P I E N C Y