+++ application stop +++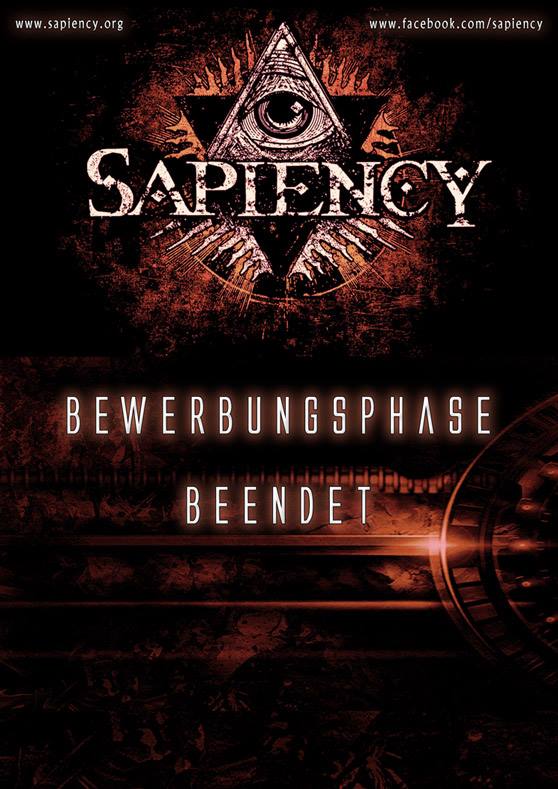 We are overwhelmed by your great support and we are very happy how faithful our fanbase is!
Our post for the search of new fellow bandmembers was shared 248 times by you and had a range of almost 35,000 people. Altogether we received over 20 applications: Among them there are a lot of very promising and talented musicians.
That would not have been possible without your great support. Many thanks to all of you!!!
We have already invited some of the candidates for a short rehearsal and you can be curious!
Unfortunately we currently still troubled by the big water intrusion flooding into our rehearsal room 2 weeks ago, so the final decision for the new bandmembers will took a little bit longer than expected.
We would like to come to a decision quite soon, so we decided only to consider applications that we will receive by the end of May, so that we can get back to stage to kick your asses as soon as possible.
Stay tuned !
Sapiency