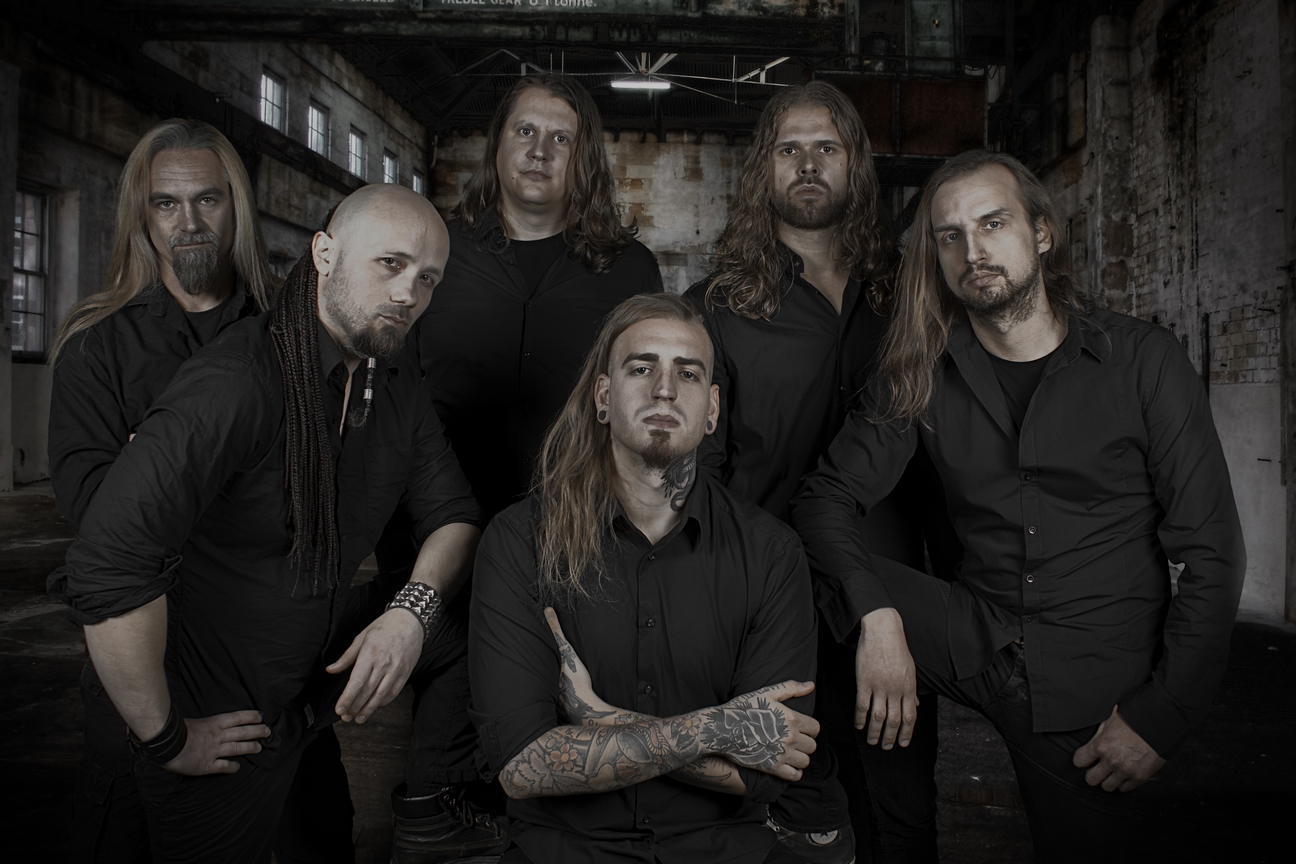 Founded in 2009, SAPIENCY quickly developed a fresh and unseen melodic death metal sound based on the Göteborg style. SAPIENCY'S first release, the EP "Mercy", caused a major uproar in the death metal scene and the six lads from Frankfurt were subsequently rewarded a record deal. In November 2010, the debut album "Fate's End" was released to wide acclaim by the press and fans alike.
SAPIENCY'S first tour took place in May 2011 and a few months later, in August 2011 they were already supporting California's own W.A.S.P. during their world tour at numerous sold out shows all over Germany. Following many national and international concerts, SAPIENCY was invited to perform at "70.000 TONS OF METAL" in January of 2012. At "METALFEST" 2012, on the legendary Loreley stage, their sound brought the crowd to a state of ecstasy. Pushing it even further, the six guys released their first music video clip via the music TV station IM1 as prelude to their upcoming studio album.
In March of 2013, their second album "Tomorrow" was released. It features a more open and organic sound, achieving the perfect synergy between melody and heavy metal. The record became a national and international success and subsequently SAPIENCY was rewarded with a marketing deal through the American label Eclipse Records.
Beginning of 2014, the six lads from Frankfurt released their next music video via IM1, leading to more mayhem: A European tour in May, gigs at international festivals like "METALDAYS" and "OUT&LOUD", as well as concerts with bands such as SIX FEET UNDER, RAGE and EKTOMORF are just an excerpt from SAPIENCY'S 2014 schedule. This led to the guys being rewarded with endorsement deals by SCHECTER GUITARS, DÄESCH BASS GUITARS, BLUE LINES BACKLINE RENTAL and KÖNIG UND MEYER.
SAPIENCY performs a relentless melodic death metal at the highest level. With more than 120 concerts at locations all over the world, performing side by side with greats such as KILLSWITCH ENGAGE, DEATHSTARS, SONIC SYNDICATE, RAGE, SODOM, VADER, NEGATOR, GRAVE, DIGGER, HOLY MOSES, ONKEL TOM ANGLERIPPER, DEAD BY APRIL, MILKING THE GOAT MACHINE, ENGEL, SAPIENCY have made a name for themselves in the METAL scene.
The third studio album is in the making and will be released in 2016.
S A P I E N C Y – Pure & Aggressive Melodic Death Metal